On August 28th the city center of Leuven will be auto free/autovrij. Together with Seniorama  we will make sure no cars enter the city center. Having the center be car free, allows the residence to experience the city in a different way. Residents, organizations, associations get the chance to organize and experience activities in the empty streets.
Would you like to help in keeping the streets Autovrij? Come and join us, it will be a lot of fun!
The meeting point is still to be determined.
Cheers,
The Serve The City Leuven team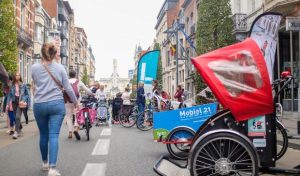 ---
This event is full and the registrations are now closed.